The 40 maps on ceramic are spaced apart and mounted on steel frames on the right side of the 500-meter stretch of road. All these ceramic maps were copied from the book "Hoang Sa – Truong Sa, Arguments and Events" by researcher Dinh Kim Phuc. Journalist and sculptor Mai Song Be delicately rendered the maps on ceramic, baked at 1,250 DC, to increase their durability.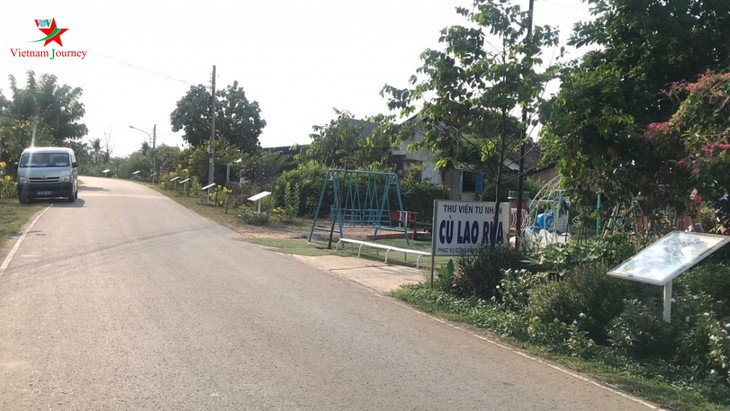 The ceramic maps are placed in the main cement road leading to Thanh Hoi commune. (Photo: truyenhinhdulich.vn)
Mr.Be said: "It's impossible to display paper maps outdoor at the mercy of the weather. That's why I reached out to ceramic. I want to teach the local people, especially the youngsters, about Vietnam's sovereignty over Truong Sa (Spratly) and Hoang Sa (Paracel) archipelago, an integral part of Vietnam's territory. I'm looking for sponsors to create more ceramic maps of Vietnam's sea and islands."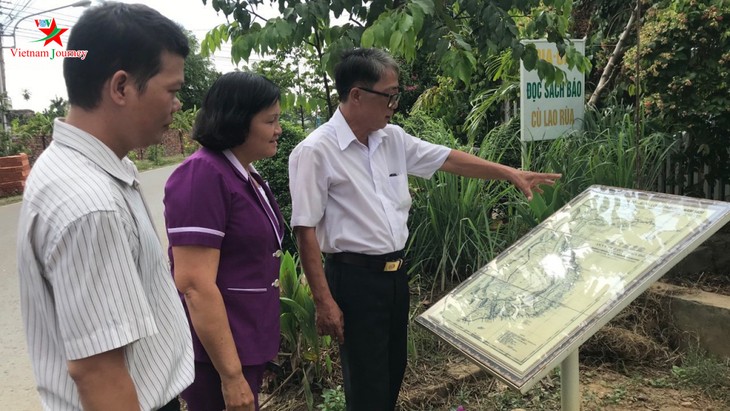 Mr. Mai Song Be explains his map to visitors. (Photo: truyenhinhdulich.vn)
Mr. Be raised funding for three collections of ceramic maps of Vietnam's sea and island sovereignty. The 40 maps along "Map" road in Binh Duong is his third collection. The other two are showcased at the Dong Nai Museum and in the Truong Sa archipelago.
The "Map" road in the past year has emerged as a new tourist destination in Binh Duong province.
Traveler Tran Cong Danh told VOV: "I totally agree with Be that it's necessary to infuse patriotism into our younger generations. Helping him create ceramic maps of Vietnam's sovereignty is part of that effort."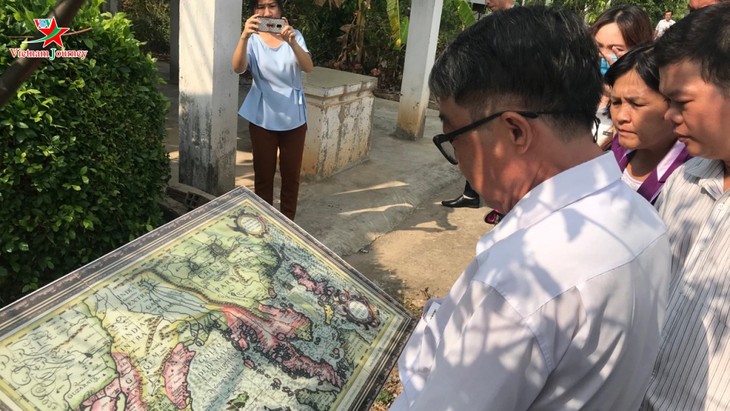 Ceramic maps draw visitors" attention. (Photo: truyenhinhquochoi.vn)
Nguyen Thanh Huyen, Director of Tan Uyen township's Center for Culture, Information, and Sports, said the collection of ceramic maps is an educational tool that promotes national sea and island sovereignty and a highlight of local tourism.
Nguồn: vovworld.vn